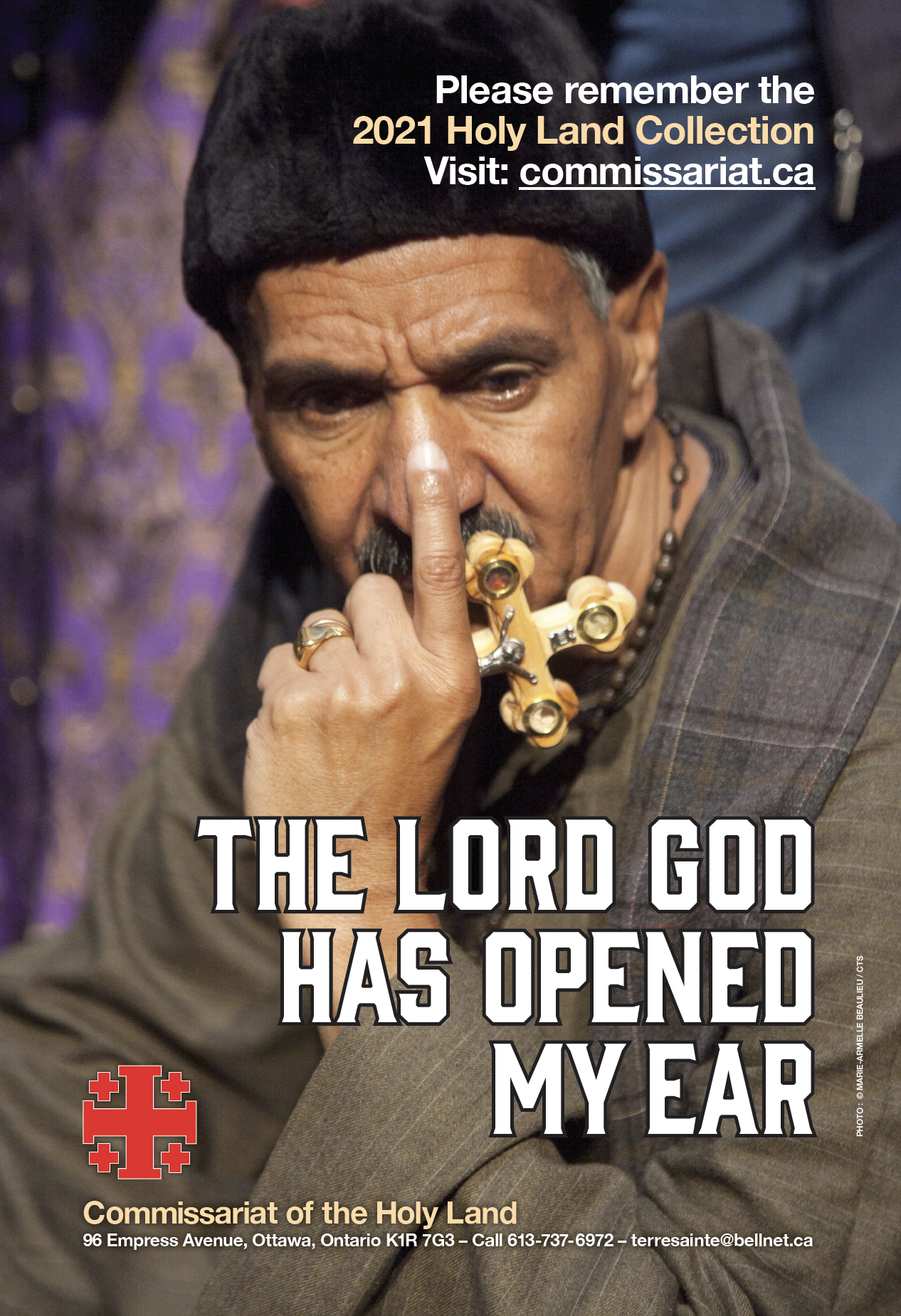 Because of the Covid crisis during Holy Week, the Canadian Conference of Catholic Bishops in union with the Commissariat of the Holy Land suggested that dioceses take up the pro Terra Santa collection on Sunday the 12th of September. The Conference, however, left each diocese choose either Good Friday or September 12.
In those Canadian dioceses that did not take up the Pontifical Collection on Good Friday, a collection will be taken on Sunday 12 September 2021.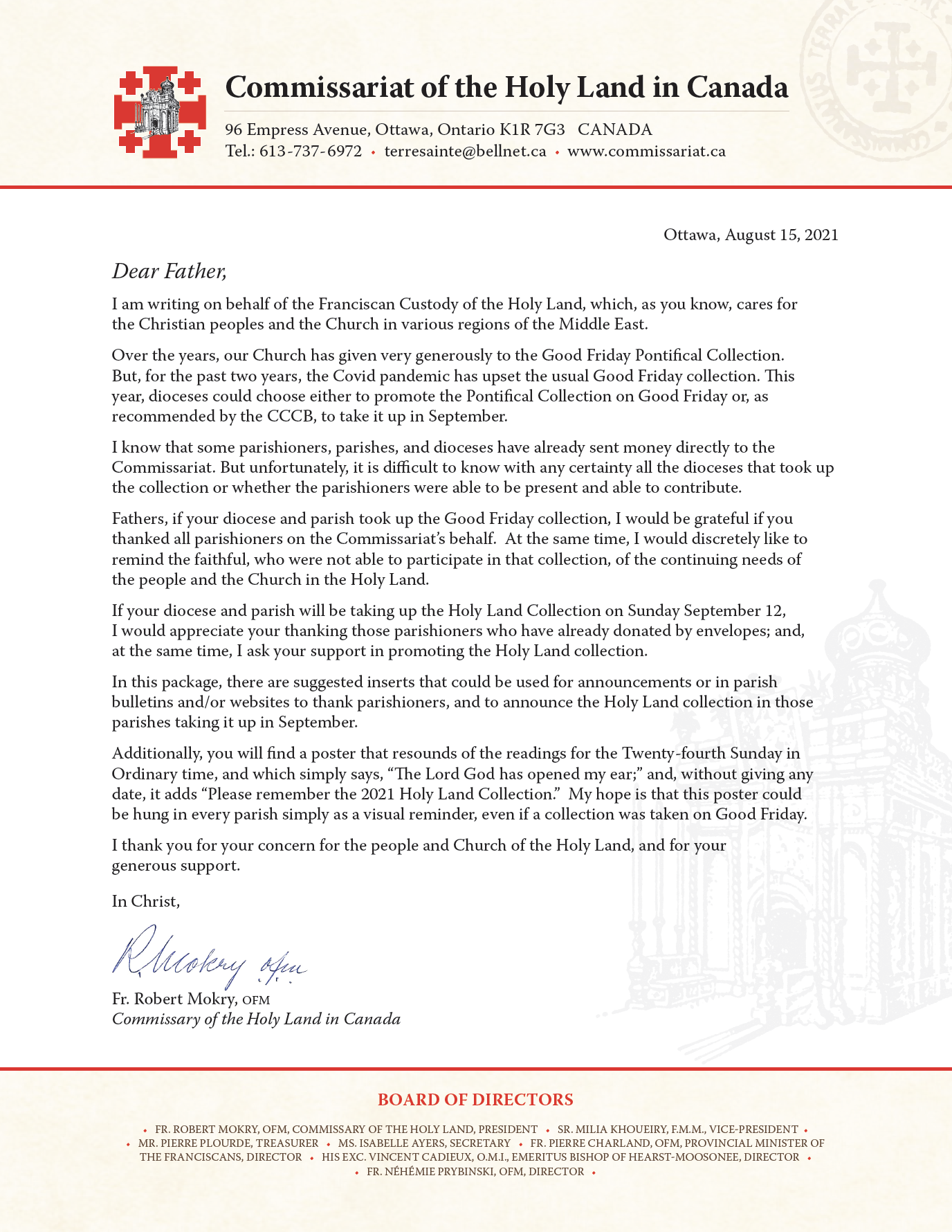 At Mass on this Sunday, we will hear the prophet Isaiah proclaim that "The Lord God has opened my ear." The prophet has heard and trusted in God's reassurance and invites the suffering Hebrew people to have faith in God's graciousness. Today this is still a word of hope and comfort to the people of the Holy Land and an invitation for them to trust in the Lord. At the same time, it is an invitation to us, who have been blessed with relative ease and abundance, to be instruments of God's graciousness and to come to their aid.
The Canadian Commissariat of the Holy Land on behalf of our sisters and brothers throughout the Holy Land would like to thank the many people of our Canadian Church who have already given generously, as well as those who will do so on Sunday September 12.
Download the poster and flyer in PDF format below: