Inspirational Reading on the Occasion of the Holy Land Collection 2020
Covid-19 has altered the lives of all people this year. Cardinal Leonardi Sandri, Prefect of the Congregation for the Oriental Churches, with Pope Francis' approval, postponed the annual Good Friday collection for the Holy Land to Sunday the 13th of September close to the Feast of the Exaltation of the Holy Cross.
---
Message of His Holiness Pope Francis for Lent, 2020
Pope Francis's "Lenten Message" for 2020, written before Covid-19, provided a rich theological reflection reminding us that "Putting the paschal mystery at the centre of our lives means feeling compassion towards the wounds of the crucified Christ present in the many innocent victims of wars, in attacks on life, …"  It is a message even more relevant in our present situation.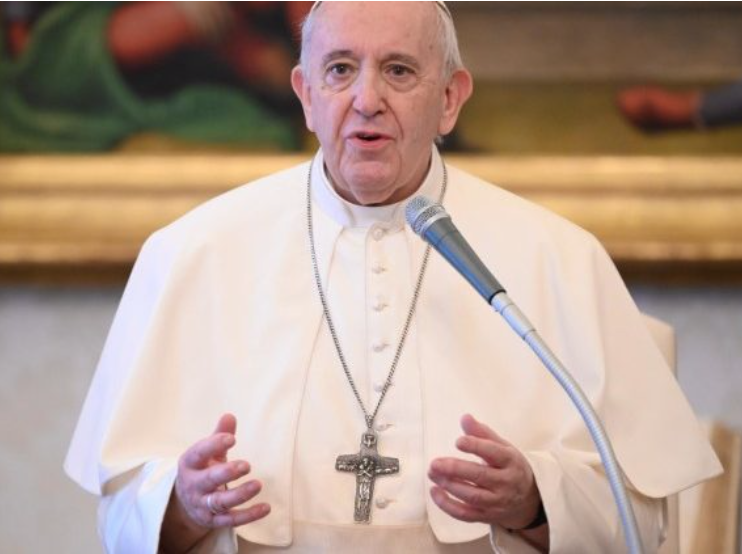 Dear Brothers and Sisters,
This year the Lord grants us, once again, a favourable time to prepare to celebrate with renewed hearts the great mystery of the death and resurrection of Jesus, the cornerstone of our personal and communal Christian life. We must continually return to this mystery in mind and heart, for it will continue to grow within us in the measure that we are open to its spiritual power and respond with freedom and generosity.
---
Message of Cardinal Sandri, Ash Wednesday, 2020
Cardinal Sandri also wrote to all bishops asking the support of their dioceses for the Church in the Holy Land and the Middle East.  It is an inspiring letter which presents "the outcry of thousands of persons living in the Holy Land who are deprived of everything, at times even of their own human dignity".  His invitation to embrace these people through Christian charity, and to provide a sure source of hope to them, is a moving appeal that touches the minds and hearts of all.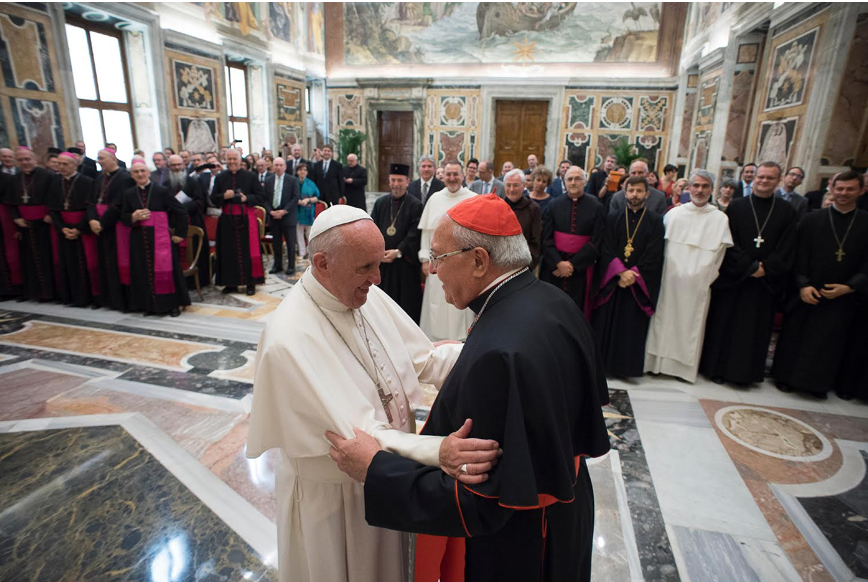 "Jesus will be in agony even to the end of the world; we must not sleep during that time" (Blaise Pascal, Pensées, 553). Pascal's phrase reminds us of the mystery of the Redeemer's struggle and suffering, which the liturgical year celebrates and makes present in a special way through Holy Week and the Sacred Triduum. It is an affirmation that also underlines the fact that Christ identifies himself with the agony and suffering of those who in history seem to know nothing but an interminable Good Friday: people tried by solitude, by war and by hunger, by rejection and abandonment.
---
Prayer of Pope Francis during the Way of the Cross
Finally, we include a prayer, prayed by Pope Francis at the end of the Lenten Stations of the Cross in Rome in 2019.  It is a prayer for all times.